My name is Kimberley and I have been a Frisco resident for over 30 years.  I grew up in this awesome town and attended middle & high school here as well.  I have no children of my own, although I feel like I have the most wonderful children every day!  

      In 1990, after caring for children throughout my youth and teen years, I decided that early childhood development was what I truly enjoyed and I then began the process of obtaining my registration through the state of Texas childcare licensing division and opened my own registered daycare.  I have worked very diligently to obtain my Associates degree in Early Childhood Development. 

     I have bonded with so many children over the years as well as their parents.  I have built lifelong relationships through my childcare business and absolutely love what I do. My interests include: drawing, shopping for the kids, reading, college classes, old car shows, new restaurants, animals, restoring/painting furniture, enhancing my work environment, live music events, movies, playing my fiidlde (occasionally), getting together with family & friends, grilling, gardening, dabbling in web design, cooking, and long drives, just to name a few. 

     I am a very down to earth person with an "anything is possible attitude".  I am extremely patient and fun-loving.  I consider myself very enthusiastic and take life as it comes.  I am very much an extrovert and love to meet new people and help people when given the chance.  I believe children are our most precious  resource on earth and are always my first priority. 

                                                                      "My Promise to Parents"

.....to honor your role as a parent and to partner with you in the care & development of your child

.....you will feel completely confident and reassured when you leave your child in my care

.....you will know I value your child as a unique individual to be nurtured, protected, and respected at all times

.....you will know that a committed, dedicated, educated, responsible person will be caring for your child

.....you will watch your child develop a love of learning and rich imagination

.....you will see your child develop strong bonds with me and other children

.....you will share in the joy of your child's experiences in my care through regular communication

.....you will be treated as an important member of my family

.....you can expect me to listen carefully and respond quickly to any questions or concerns

.....you will know that it is my privelege to serve your family      

                                                                                     ~Miss Kimberley~

*Copyright Homestead 2008*







               "All of our play areas & nursery are disinfected on a daily basis"



                         "Part of our outside play area"







               "We LOVE to explore nature"

          (Especially in our own backyard)!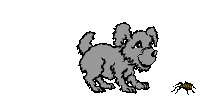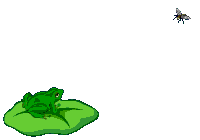 "We love to crawl and have our Tummy-Time"

Frisco In Home Professional Childcare